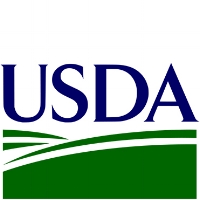 While chaos erupted over travel ban court hearings and Super Bowl madness, animal rights groups noticed it first: The federal government quietly removed animal welfare inspection reports from the USDA's website.
What's that mean? The U.S. Department of Agriculture is required to inspect thousands of places that house animals, from puppy breeders to zoos and research labs.
The results of these inspections, until last week, were easily available online. With a few clicks of a mouse you could find out if a facility was troublesome. Were animals being kept in inhumane conditions? Was it ever cited with violations? How many animals was a place permitted to have? All of this information is gone.
So how are you supposed to get this info, which is definitely public record? The USDA tells Watchdog Mary: Make a "FOIA" request, a Freedom of Information Act request.
If you've ever "FOIA'ed" a record from the federal government, it's not fun. Your written request often goes into a FOIA purgatory. It can be a long, arduous process which can take months, even years. The result: Finding critical information about what is going on inside these facilities may be delayed.
Why did the USDA make this change?
Tanya Espinosa from the USDA told this author

: "Courts are continuously issuing decisions that provide agencies with guidance on interpreting and applying laws applicable to the release of information to the public by the Federal government, including the Privacy Act and Freedom of Information Act. In addition, the U.S. Department of Justice maintains comprehensive guidance involving the Privacy Act, Freedom of Information Act, and other laws, and updates such guidance based on legal developments. APHIS, with the support from the Office of the General Counsel, continuously monitors these sources of information and makes refinements to APHIS' practices, as needed.
During the past year, APHIS has conducted a comprehensive review of the information it posts on the APHIS website for the general public to view and has implemented actions to remove certain personal information posted on its website involving the Animal Welfare Act (AWA) and Horse Protection Act (HPA).
Those seeking information from APHIS regarding inspection reports, research facility annual reports, regulatory correspondence, lists of regulated entities, and enforcement related matters may submit Freedom of Information Act (FOIA) requests for that information. FOIA requests can be submitted here: https://efoia-pal.usda.gov/palMain.aspx. Records will be released when authorized and in a manner consistent with the FOIA and Privacy Act. Also, consistent with recent amendments to the FOIA, if the same records are frequently requested records under the FOIA, and are subject to release under the FOIA and Privacy Act, APHIS will post the appropriately redacted versions to its website.
We remain equally committed to being transparent and responsive to our stakeholders' informational needs, and maintaining the privacy rights of individuals with whom we come in contact. For more information on preparing and submitting Freedom of Information Act requests, please visit https://efoia-pal.usda.gov/palMain.aspx.
Records will be released when authorized and in a manner consistent with the FOIA and Privacy Act."
Watchdog Mary asked the USDA for the memo or order authorizing this change, as well as the court cases this decision is based on, so far no response from the agency.
Animal facilities inspected by the USDA are commercially registered establishments or businesses. There's no right to privacy this author can see. If there is something sensitive on a report, like a social security number, those can be redacted and then posted.
The federal government commonly makes mammogram facility inspection reports, nursing home inspection reports, trucking company inspection reports and many more types of inspection reports public, and available to view online. So this is very puzzling and troubling.
The Humane Society of the United States launched this petition asking the USDA to return the inspection reports to its website.
Update: February 7, 2017: The USDA responded to Watchdog Mary's inquiries saying: "The review of APHIS' website has been ongoing, and the agency is striving to balance the need for transparency with rules protecting individual privacy. In 2016, well before the change of Administration, APHIS decided to make adjustments to the posting of regulatory records. In addition, APHIS is currently involved in litigation concerning, among other issues, information posted on the agency's website. While the agency is vigorously defending against this litigation, in an abundance of caution, the agency is taking additional measures to protect individual privacy. These decisions are not final. Adjustments may be made regarding information appropriate for release and posting."
So the USDA is saying these changes had nothing to do with the new White House administration. Former USDA spokesperson, Matt Herrick, who served under President Obama, disagrees and tweeted:
The agency also did not answer this author's request for a copy of the memo ordering the removal of the online inspection reports, nor did it cite specific court cases.
The USDA says, "these decisions are not final." There's now massive numbers of groups and people pushing to have these taxpayer funded reports back online. If you want to let the USDA know what you think, click here for contact info.